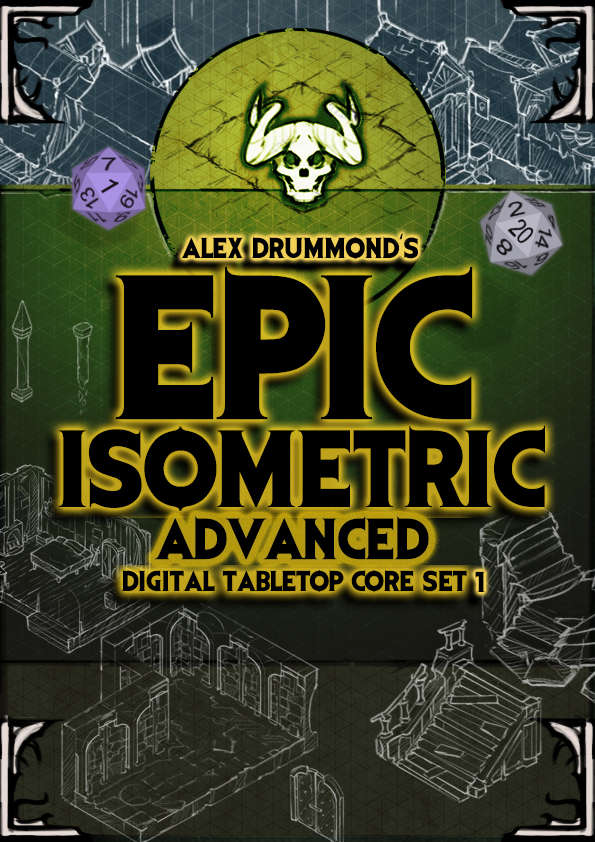 Here are some preview images of "Epic Isometric Advanced", which will be converted to MapForge's Add-On format. These preview images are provided to help potential Kickstarter backers figure out which Add-On/s they would like to purchase. Many of these images can be clicked on to view them at full size.
With "Epic Isometric Advanced", you can create a myriad of fantasy, isometric interiors and exteriors using modular elements that are drawn in a consistent style.  From sprawling multi-level dungeons to massive fortresses, wondrous temples, graveyards/cemeteries/catacombs, and myriad encounter areas.
Number of Assets: 332
Price: $22
Resolution: 42 pixels wide per cell (210 pixels/5 ft.)
Usage: Personal use only

Examples of the sort of maps that can be made with this content: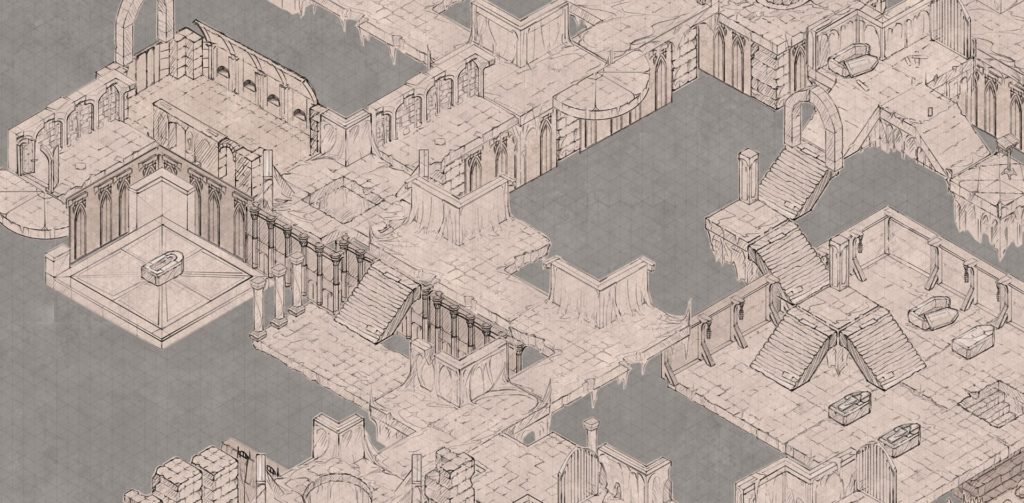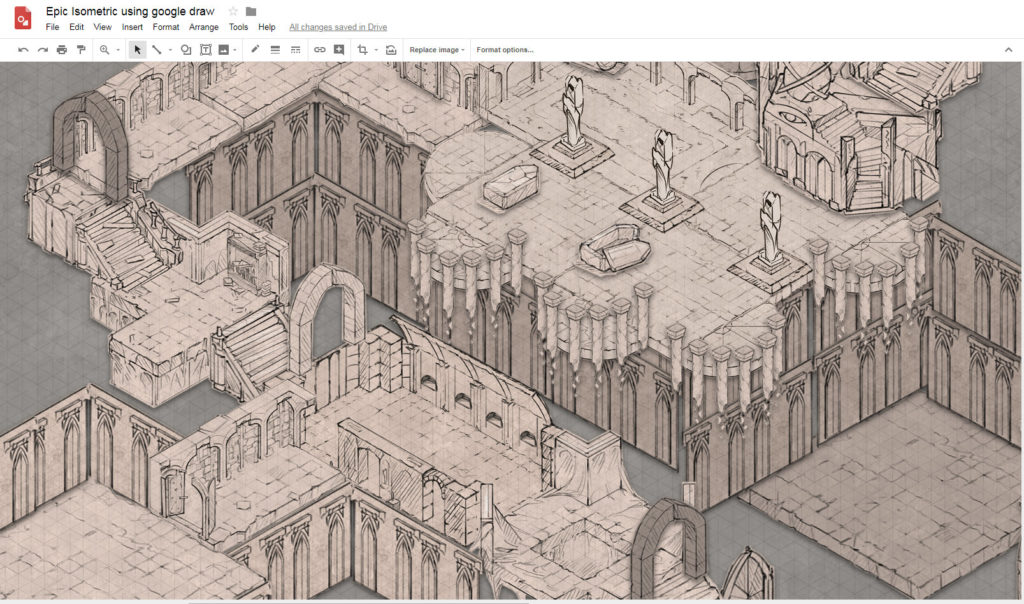 For additional previews of Alex's work, go here. Consider joining Alex's Patreon campaign, where he produces more assets every month in the signature Epic Isometric style.