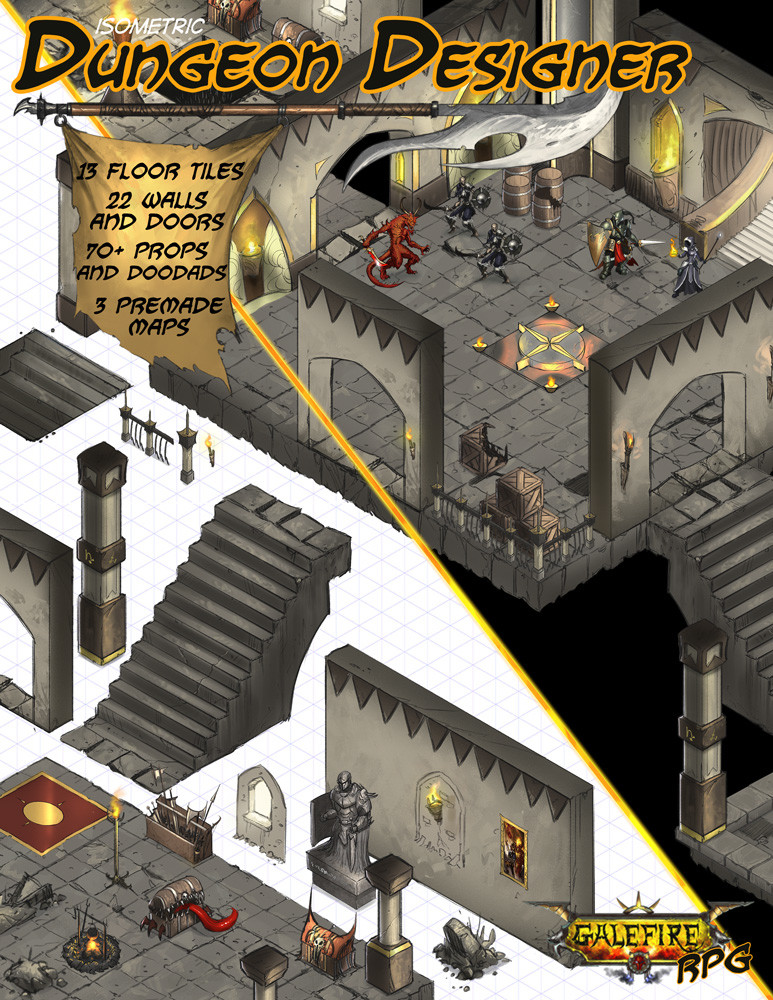 Here are some preview images of "Isometric Dungeon Designer", which will be converted to MapForge's Add-On format. These preview images are provided to help potential Kickstarter backers figure out which Add-On/s they would like to purchase. Many of these images can be clicked on to view them at full size.
With Isometric Dungeon Designer, you can create a myriad of fantasy, isometric dungeons for the needs of your party and gaming group. Sprawling multi-floor dungeons, massive boss battle arenas, or a dark fortress littered with ruins and the undead.
Isometric Dungeon Designer contains images of floors, walls, and a variety of props and doodads, all of which are shown below.
Number of Assets: 140+
Price: $15
Resolution: 300 pixels per cell
Usage: Personal use only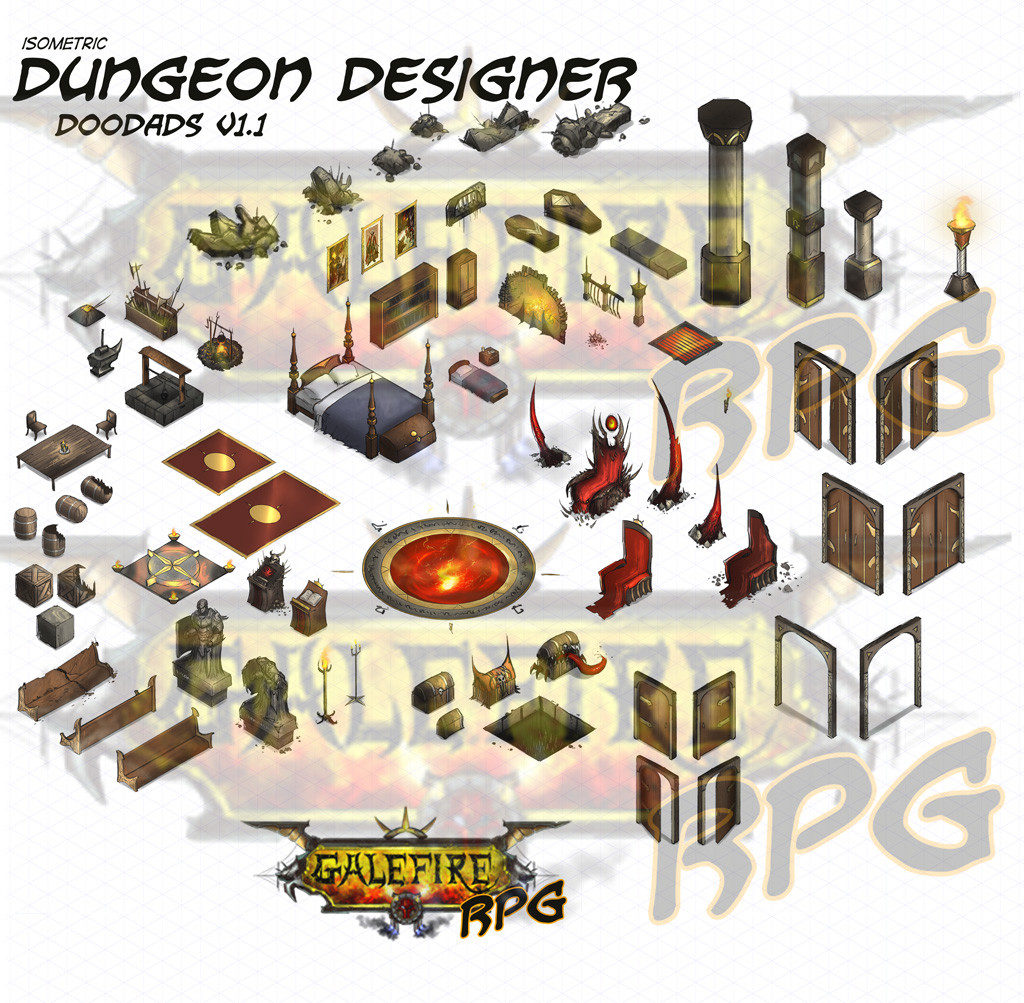 Here are a few examples of the sort of maps that can be made. These examples are also included in the pack.