Dungeon Channel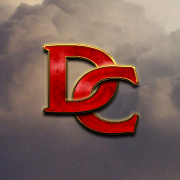 Average Vendor Rating

I try to provide maps, tiles and other resources with a realistic feel. All my dungeon and outdoor sets are handcrafted in such a way that allows you to easily create unique maps with a high level of variation, from the tiniest crack on the floor to the topmost leaf of a tree in a matter of seconds.

Streamers: Feel free to use my art on Twitch or YouTube. If you like the art, I would appreciate it if you linked back to it in so other people can find it, but it's not necessary.

Commercial Licenses: If you would like to use my art for commercial purposes, feel free to contact me through my website DungeonChannel.com

Dungeon Generator: DunGen.app uses my tilesets to create high resolution maps ready to import to your favorite VTTs with dynamic lighting included.